I love DIY projects especially when it comes to decorating! Anyone who knows me knows I have a good eye and good taste. What they don't know… is that most of those items I create myself! Leopard print, lace, bling… sign me up! Here's a simple DIY project to get you started on being a self proclaimed Martha Stewart. Ciao xoxo <3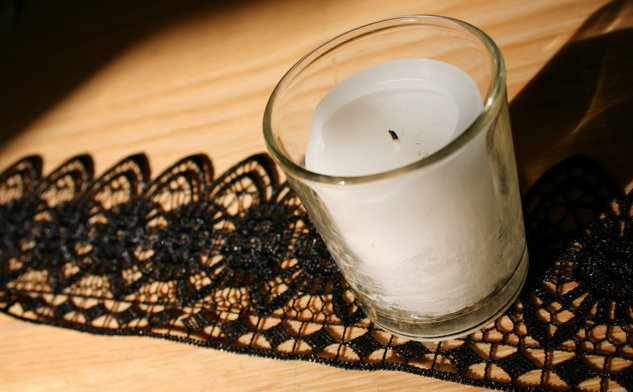 Simple glass candles are wrapped in black lace trim (I purchased mine at Jo-Ann's this type of lace can be found in the ribbon section and sold by the yard at most craft and fabric stores.). I love how these turned out I did them all over my house in a variety of colors!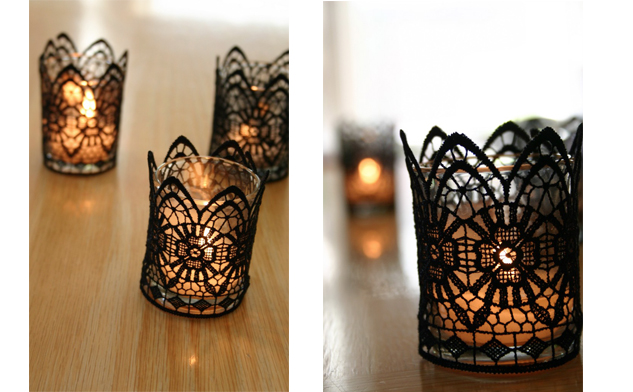 Pick up a yard or two of black lace trim, cut off a strip that covers the perimeter of your candle. Using a needle and black thread, overlap the edges and make small stitches to tack in place.