Autumn Apple Cider & Prosecco Sangria
Hi my Babies!! It's always exciting to come up with new ideas for a sangria and I'm loving this one for Autumn. Sangria is a self-rewarding beverage after running a huge list of errands. So sit back, relax and sip on this heavenly concoction! xo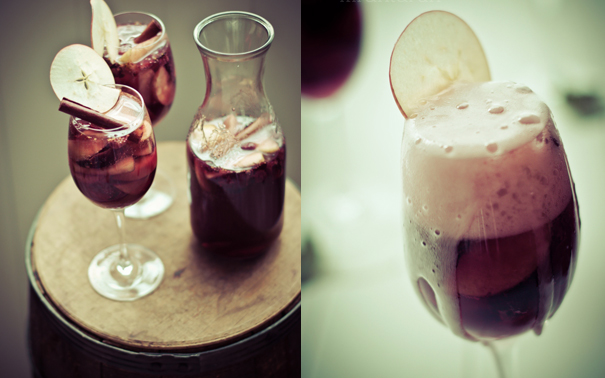 Ingredients:
3 honey crisp apples, sliced
1/2 cup dried cranberries
1/2 cup halved dried figs
1 cup Big Ang Carbarnet (any fruity red wine would do)
3 cups apple cider
4 whole cinnamon sticks
1/2 tbsp whole cloves
1/8 tsp grated nutmeg
Garnish: Big Ang Prosecco
Directions:
In a tall pitcher, add all ingredients. Mix and refrigerate overnight.
To serve, add sangria in a fancy-schmancy glass and top it with my bubbly Prosecco!